Early receding hairline can be upsetting; especially when you look into the mirror and come to a realization that you may even go bald in a few years. People believe that thinning hairline is a problem associated only with Black men. In fact, a large proportion of Black women are also losing their hair.
Proper Diagnosis is Key to Fixing Your Early Receding Hairline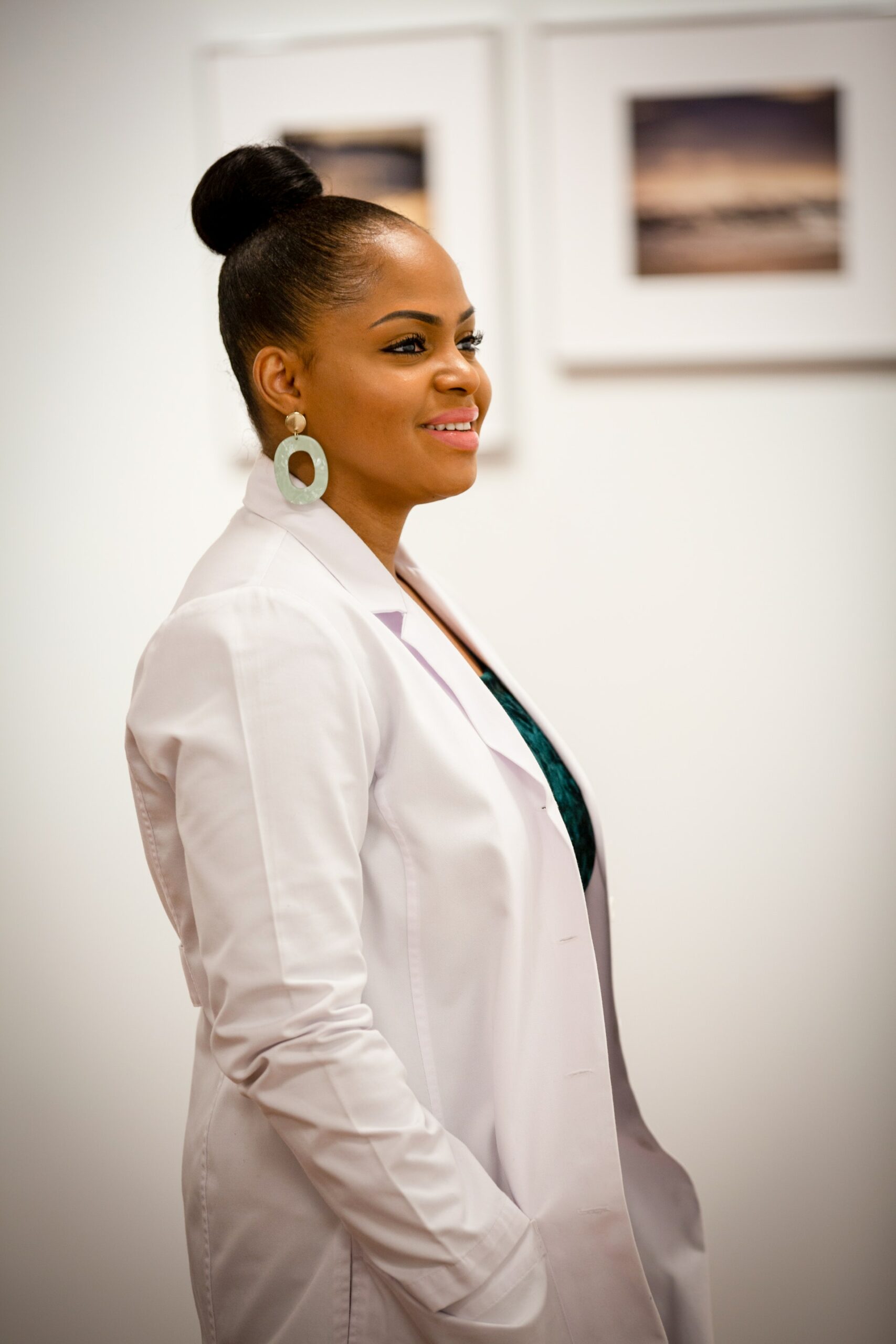 Women experiencing this condition should consult their doctor as soon as possible to obtain an accurate diagnosis of what is causing them to lose their hair. Treating the underlying condition can often prevent and even reverse hair loss problems. If your doctor finds that hormonal issues related to menopause and aging are the root cause of your hair loss, then he or she can advice on effective hair loss treatments which may include medications.
1. Severe Stress or Strong Medication
A condition known as telogen effluvium, is an acute form of alopecia is generally caused by severe stress or medication. It can take place at any age, but often occurs suddenly and then gets better on its own after approximately six months when stress dies down or once you get off your medication. For some, this condition can be a long lasting chronic problem.
2. Hormonal Imbalance
Hormonal levels in a woman's body and can change and this can lead to hair loss in women. Many women are affected by this kind of condition after the menopause.
3. Low Immune System
It affects approximately one percent of the population, and is mainly noticed in teenagers and young adults. Symptoms of this form of hair loss may include patchy hair loss. The condition is associated with the woman's immune system. After a short time the hair usually starts to grow again, but might come back in those patchy areas.
4. Chemotherapy
Other causes may include chemotherapy which is a well-known cause of female hair loss, as well as frontal fribosing. A lot of women also experience thinning of the hair or hair loss after giving birth. A few other illnesses, such as anorexia, anemia and bulimia, can also cause this condition.
General Hair Loss Treatment Approved by the FDA
Rogaine (topical minoxidil) and Propecia (finasteride) are the only drugs approved by the FDA to treat pattern baldness. (hair loss resulting from hereditary causes) These methods are effective at restoring hair growth and reducing the appearance of thinning hair in women; however, it may often take several months to see small results in most females. Another downside is if you stop using this medication, any hair that has regrown may be gone once again. So be wise in choosing what to do for your hair.
Read Top 5 Natural Remedies For Hair Loss and Hair Thinning by Clicking Here
Disclaimer: The information on this website is not intended or implied to be a substitute for professional medical advice, diagnosis or treatment. All content including text, graphics, images and information contained on or available through this website is for general information purposes only. This website makes no representation and assumes no responsibility for the accuracy of information on or available through this website, and such information is subject to change without notice. You are encouraged to confirm any information obtained from or through this website with other sources, and review all information regarding any medical condition or treatment with your physician.