Vegetarian Ital Stew Recipe
If you're looking for a delicious and hearty vegetarian meal, look no further than ital stew. This traditional Jamaican dish is made with a variety of vegetables and spices, and is perfect for anyone who wants a flavorful, plant-based meal.
In this blog post, we'll walk you through the steps of making a delicious vegetarian ital stew recipe. We'll cover everything from the ingredients you'll need to the techniques you'll use to create a mouth-watering meal. Plus, we'll include some tips and tricks to help you get the most out of your cooking experience.
Let's get started!
Ingredients:
2 cups of diced pumpkin
2 cups of diced carrots
1 large onion, chopped
3 cloves of garlic, minced
1 tablespoon of grated ginger
1 can of kidney beans, drained and rinsed
1 can of coconut milk
1 cup of vegetable broth
1 tablespoon of coconut oil
1 tablespoon of dried thyme
1 tablespoon of allspice
Salt and pepper to taste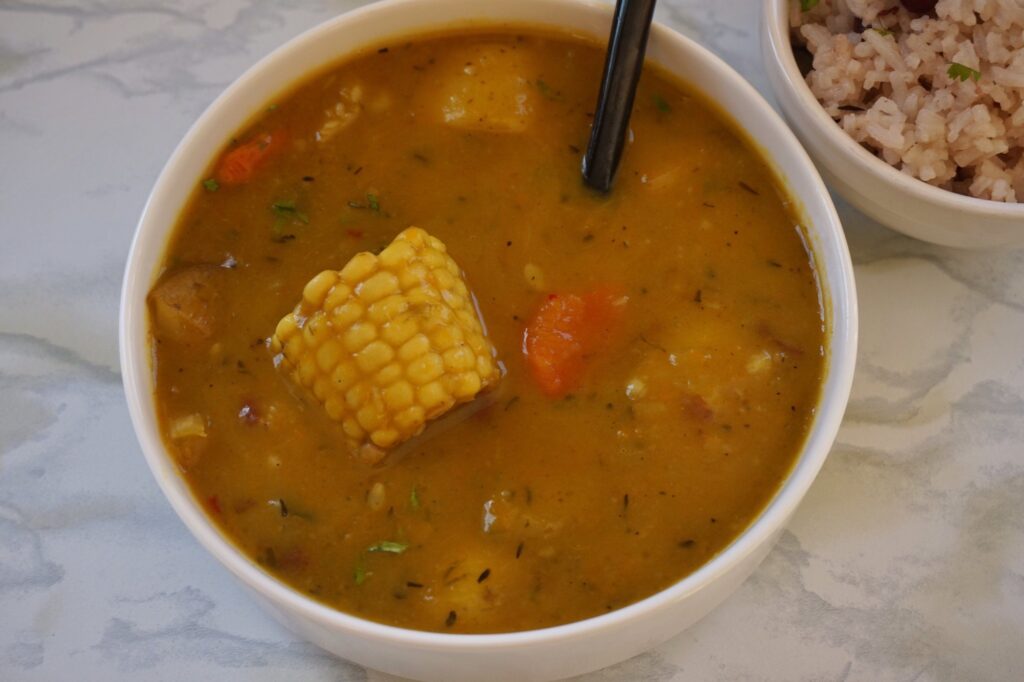 Instructions:
Begin by heating the coconut oil in a large pot over medium heat.
Add the chopped onion and minced garlic to the pot and sauté until the onions are soft and translucent.
Next, add the diced pumpkin and carrots to the pot and stir to combine.
Add the grated ginger, dried thyme, and allspice to the pot and stir to combine.
Pour in the can of coconut milk and vegetable broth and stir to combine.
Bring the mixture to a boil, then reduce the heat to low and let the stew simmer for about 30 minutes, or until the vegetables are tender.
Finally, add the drained and rinsed kidney beans to the pot and stir to combine.
Season with salt and pepper to taste.
Serve hot, garnished with fresh herbs like parsley or cilantro.
Tips and Tricks for Making Vegetarian Ital Stew Recipe:
If you don't have fresh pumpkin on hand, you can use canned pumpkin puree instead.
You can customize this recipe by adding other vegetables, such as sweet potato, bell peppers, or cabbage.
For a spicier stew, add a pinch of cayenne pepper or some chopped jalapeño peppers.
To make this recipe gluten-free, make sure to use a gluten-free vegetable broth.
Now that you know how to make a delicious vegetarian ital stew, it's time to get cooking! This hearty and flavorful meal is perfect for a cozy night in or for sharing with friends and family. Plus, it's packed with nutrients and plant-based protein, making it a great option for anyone looking to eat a more vegetarian or vegan diet.
HOW TO MAKE JAMAICAN ITAL STEW VERY DELCIOUS NO MEAT HEALTHY RECIPE (Video Recipe)
vegetarian chunks
7 bean mixx
pumpkin
onion
bell peppers
carrot
green onion
scotch bonnet
Shallots
garlic
okra
coconut milk
pumpkin base mixx